It's been AGES since I've updated the site — partly because I'm in the middle of a re-design, and partly because I've been waiting anxiously to drop some big news! At long last, I've finally been given the green light, so… drum roll please…
I have a new series, you guys!
That's right — a brand new historical mystery series coming your way courtesy of St. Martin's Press! Set in Gilded Age New York, the series follows intrepid housemaid Rose Gallagher, an Irish immigrant from Five Points, as she's pulled into a mystery following the disappearance of her boss, a wealthy Fifth Avenue gentleman with a secret. Hijinks ensue! And because I'm me, you can count on plenty of paranormal shenanigans, and a hint of romance too. Downton Abbey meets X-Files, with a hint of Gangs of New York!
I'm super excited about this series and can't wait to unleash it on the world. Stay tuned for news — including release date, final title, and cover!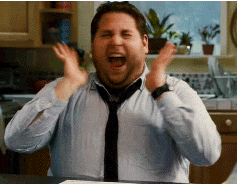 Save